(My Second Time in Rome!)
The flight arrived early! We took off at 5:30 pm in the US and arrived in Rome at 7:10 am, or 1:10 am US Eastern Standard time. My sinuses didn't bother too much on the takeoff as I had taken two Tylenol PM, and I slept for most of the flight except when my own cough woke me up. I think it was the airplane pillow. I ate carne (beef) for dinner and before I knew it, I was eating pancetta for breakfast, and it was only 30 minutes before landing! I took some pictures before and after...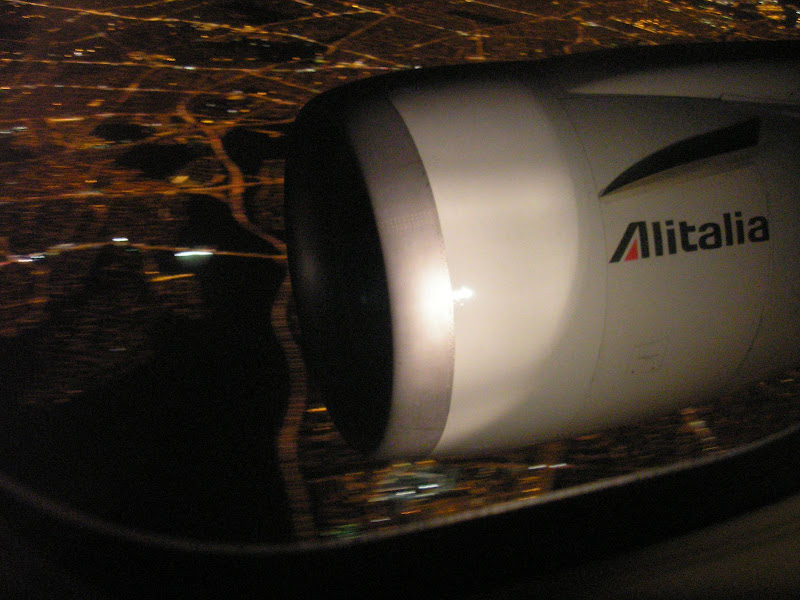 Departing Newark,
flying over NYC.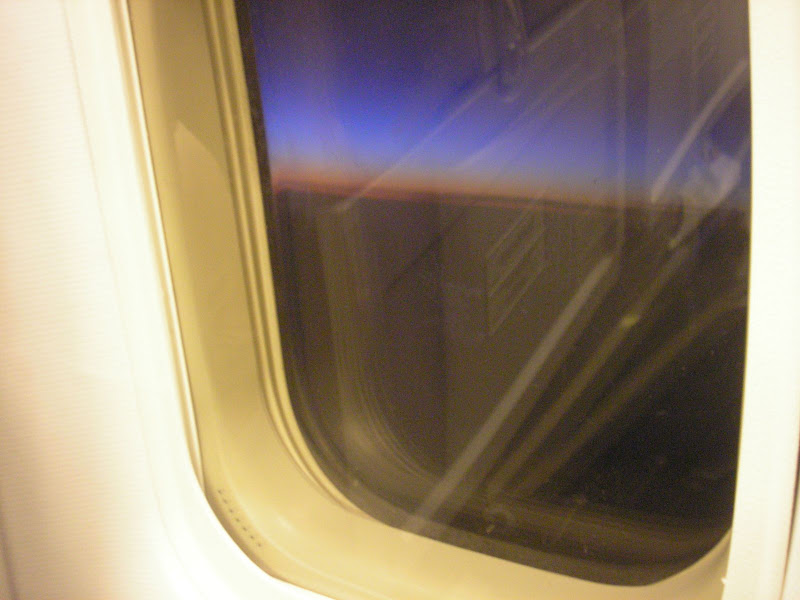 Window reflection of the beautiful sunrise!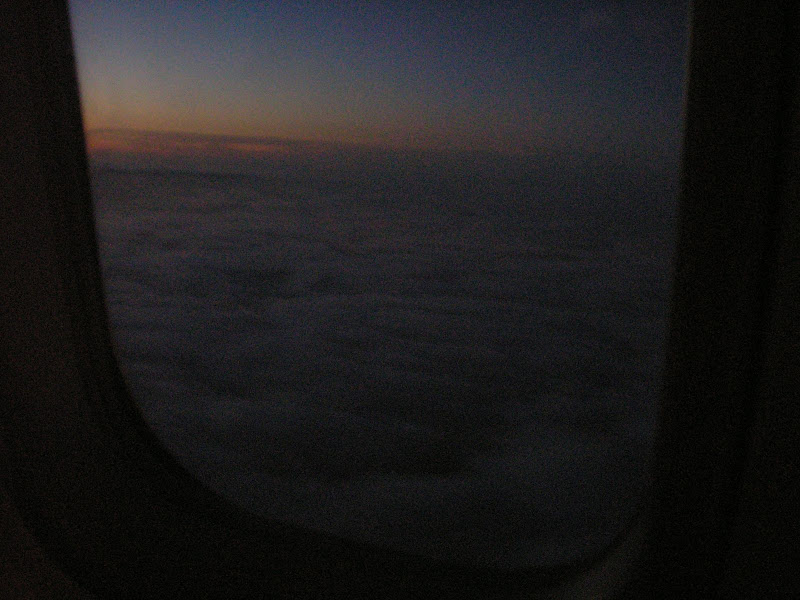 With lights turned off, a serene morning.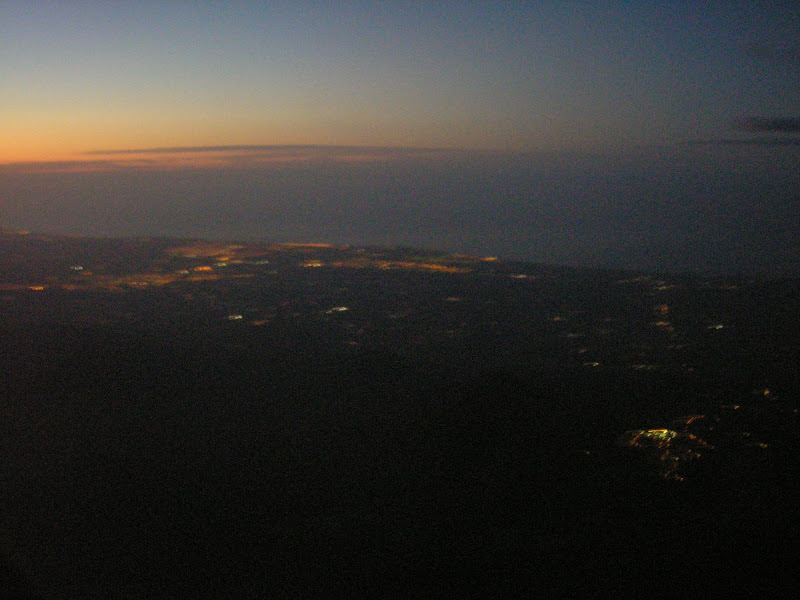 My next 4 months, in paradise.
At baggage claim, I ran into 3 girls that went to Lehigh with me. Sarah and I also graduated from high school together, so it was nice to see them in Rome! Our taxi ride from the airport cost £18 each, for 5 of us.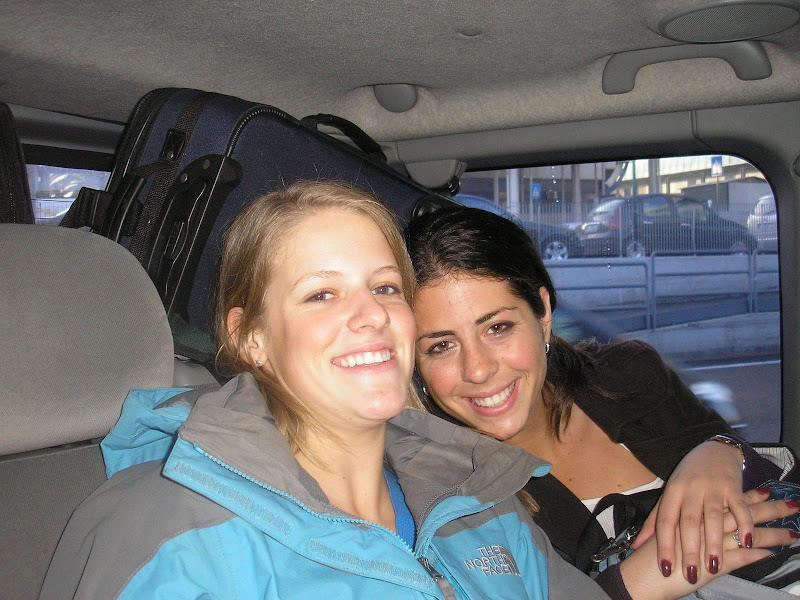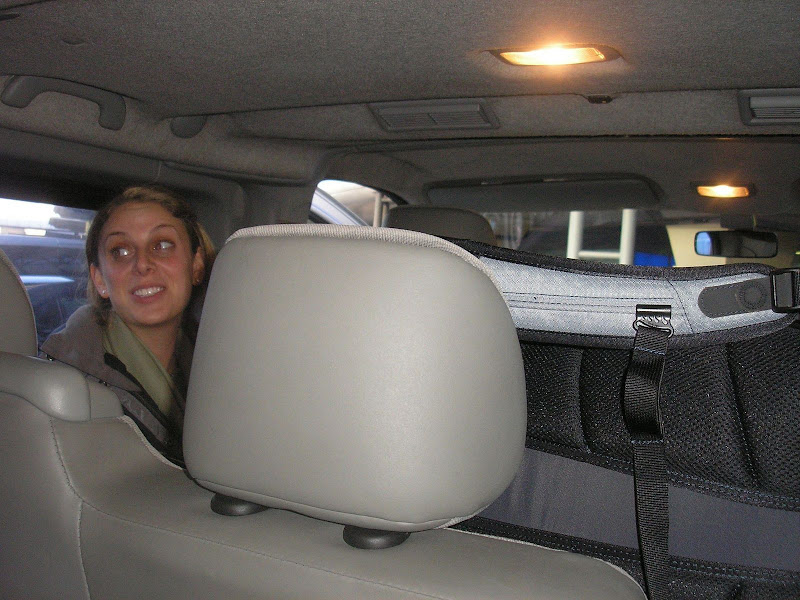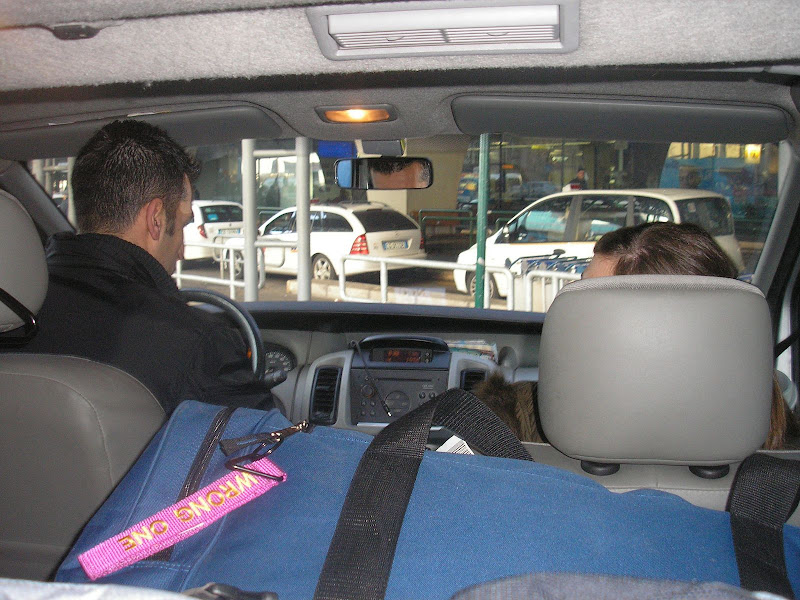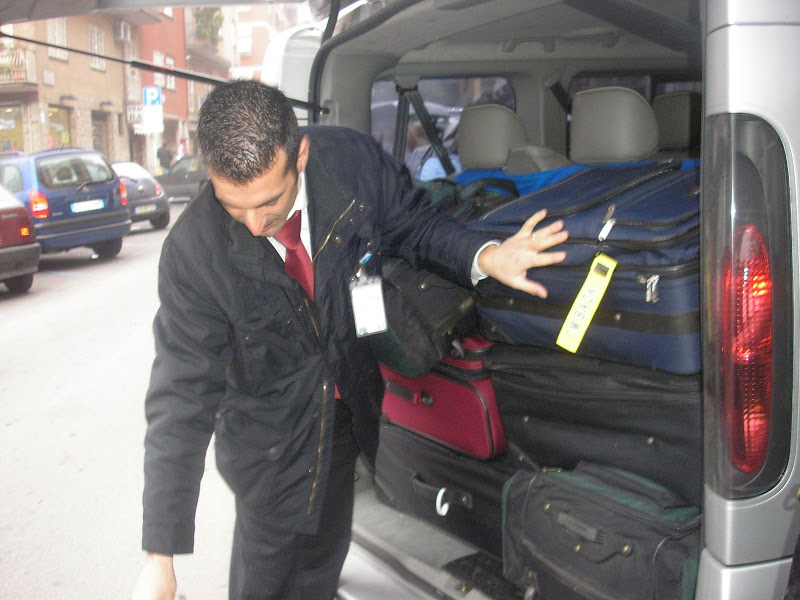 Not a bad deal... but our luggage barely fit into the van!
After our arrival at the residence, a few hours exploring, and a subsequent trip to my new apartment with the Zenobi family, I am feeling slightly overwhelmed, a little sick, and very tired. Alla prossimo!